COMPANY POLICY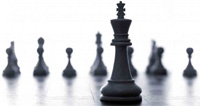 We keep on scaling new heights

Going forward, we at Harshal Equipment Private Limited are committed to providing our customers with more value for less cost, we've invested heavily in our potential over years and our personnel always take a pride in high service levels and zero failure rates. We believe that consumer choice, product quality and flexible personal service are the key drivers of our business and we will continue to strive to provide our customers with genuine cost reductions, innovative new product development and faster delivery times.....

Application of new technology will also play a lead role in our commitment to the future. At HEPL we recognize the importance of customer service in all aspects of our business. Continuous improvement of our systems and working practices is enabling us to foster closer relationships with suppliers and innovative customer relationship management strategies are helping us to create a true customer centric ethos.

Over the years, projects have been successfully completed for a wide range of companies, from multinationals to small local businesses, all helping to continually hone our expertise. All our projects, both large and small are therefore approached with the same high level of professionalism, innovation and speed.

We recognize that in today's ever more competitive world our customers demand solutions delivered faster and more cost effectively. We utilize a range of materials and processes according to the demands of individual projects.

Not only do we look at your immediate business problem, but we also consider how your needs are likely to evolve. So whether your business is moving premises, evolving practices, or simply responding to environmental change, we can offer over a century's worth of advice and experience. Our association with our clients is an ongoing symbiosis, and we look forward eagerly for setting up many such milestones.