SPECIAL PURPOSE EQUIPMENT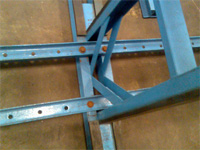 Modular Rack for Glass Handling
The picture on the left hand side shows the conventional method of glass storage during transportation.
The pictures below represent the latest improvements in Bare Glass Handling during storage as well as transportation.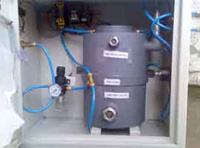 Automatic Oil Mist Lubricator
The unit is used in places which require automatic dispensing of oil after preset time intervals.
The manually/digitally settable timer switches ON or OFF as per the requirement of the lubrication cycle.
The unit uses Compressed Air and electrical power supply for its working.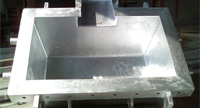 Ladles For Handling Molten Metal