MANAGEMENT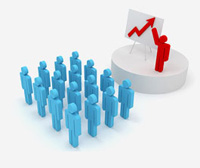 The foundation stone of HEPL group was laid by Mr. N. D. Chavan way back in the early 1970's. Having graduated with an engineering degree he began his professional life with a German MNC, with a clear aim of setting up his own industry. He set up his first unit with the name of Carrier Cooling Industries in Mumbai in late 60's and then shifted in Navi Mumbai in the year 1970.

His contribution to the society and industry taken together made him the President of the Small Scale Entrepreneurs Association for 18 straight years. Having seen the rise of one of the longest industrial belt in Asia right from the time of its inception, he was the founder member of a number of organizations, those dealing with social, environmental and industrial issues.

In 1980 HEPL was established as an expansion to augment the existing capacities of Carrier Cooling Industries. Due to his enormous experience in pneumatics, hydraulics and material handling equipment, today HEPL is without doubt one of the best in the field of material handling.

The second generation of HEPL began with the joining of Mr. H. N. Chavan. Within 2 years of his joining, HEPL group again felt the need to expand its capacity by setting up HNC Engineering Equipment Private Limited.

The group has shown its expertise in the chosen field for past 40 years. With satisfied clients in all major cities of India like Mumbai, Pune, Ahmednagar, Aurangabad, Kolkata, Delhi, Banglore, Kandla, Daman, Vapi, Indore, Secunderabad, Silvassa, Vizag etc.

We at HEPL continue to be your partners in achieving the best of your potential.